GOING THROUGH THE MOTION WITH DESIGNER KITHE BREWSTER
Designer Kithe Brewster, who perfected his design skills during his time in Europe, has often worked on stars and video styles in the music world; his effort to make his runway looks tell stories, but also allow for easy movement comes across strongly in his new line.
The unrestricted construction of Kithe's collection permits a longer, freer stride, and the drapery of the uneven lines of his skirts and long dresses flows around the models like the layers of a waterfall. One can imagine spinning in his high-waisted handkerchief hem skirt and watching the fabric flare and flow, or dancing in his knee-length poncho with the dynamic black and white sequin pattern so that the black underside shows.
The monochromatic colors of the collection highlight the careful drapery of these dresses instead of overpowering them. His white chiffon tent dress looks even more ethereal because it seems like a white cloud floating around the model's body. In comparison, the black sequined floor-length dress shines like a piece of obsidian, or perhaps the feathered body of a crow against the white sky of his white, zippered leather one-piece. Most of the dresses have contrasting colors as the undersides or are accompanied by accessories, so that even alone, they create a monochromatic effect.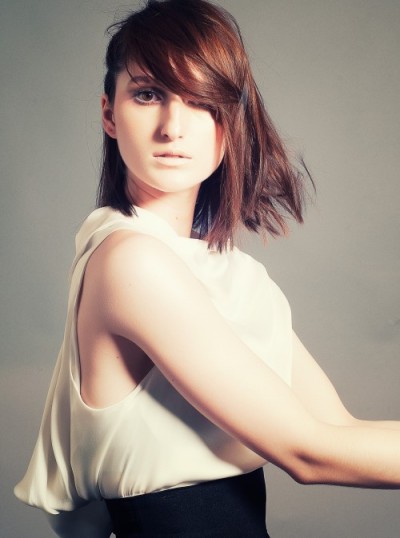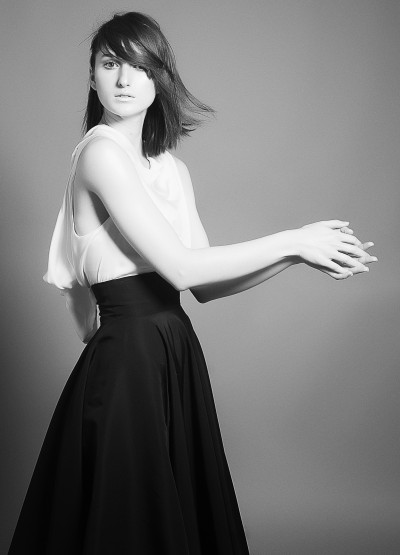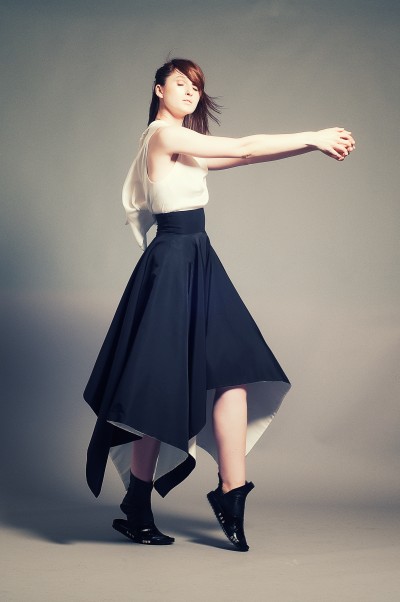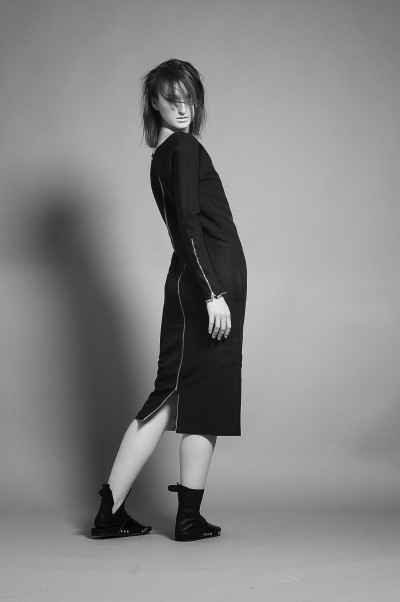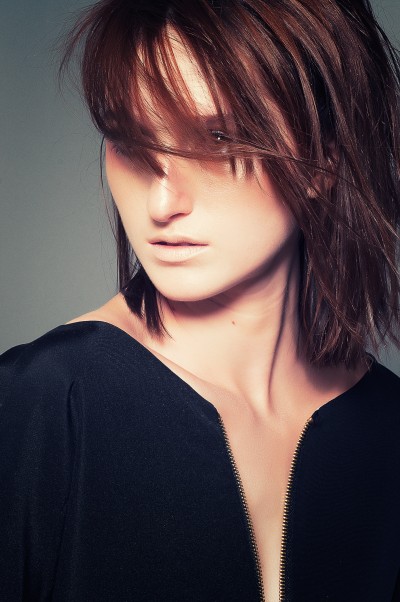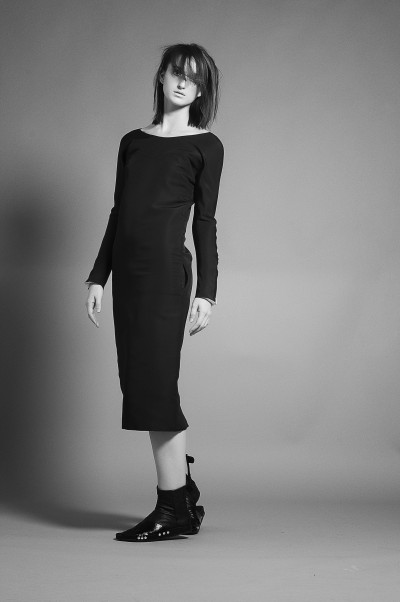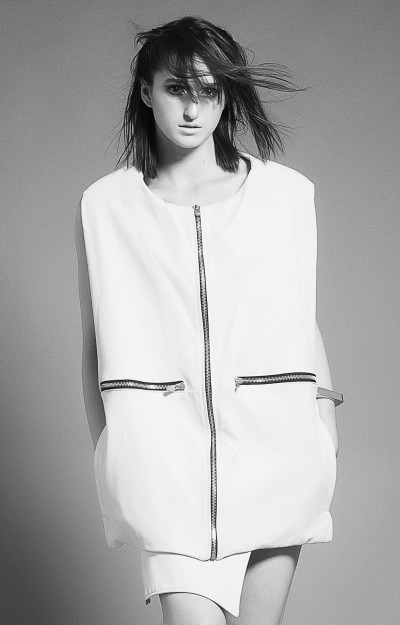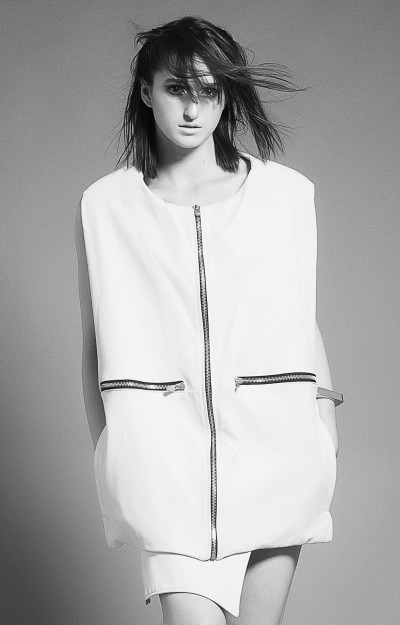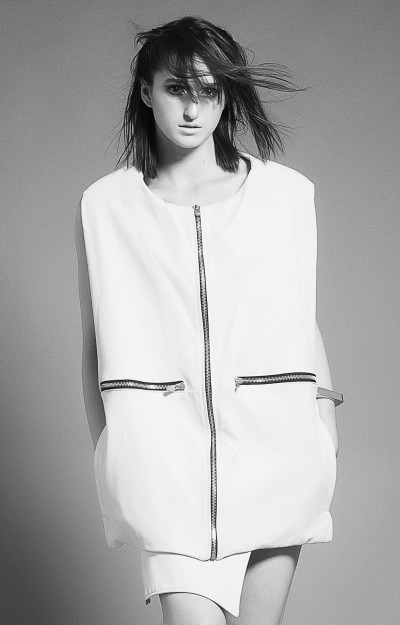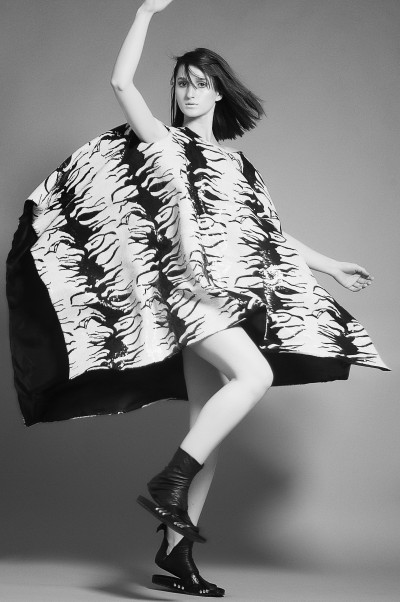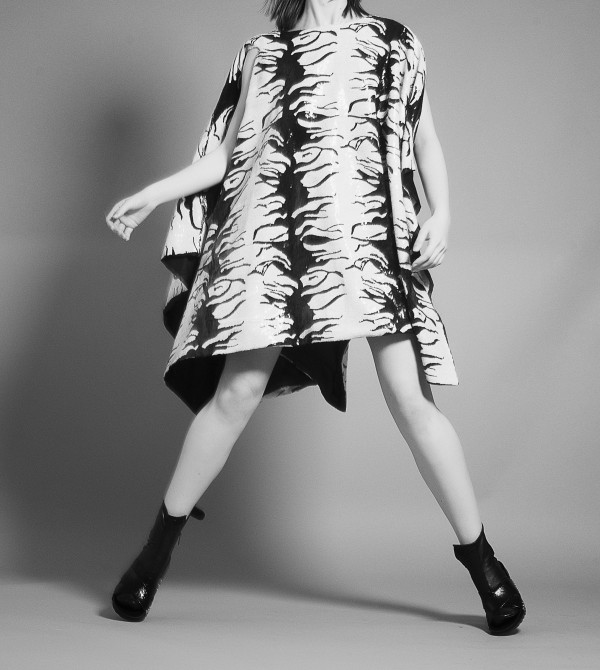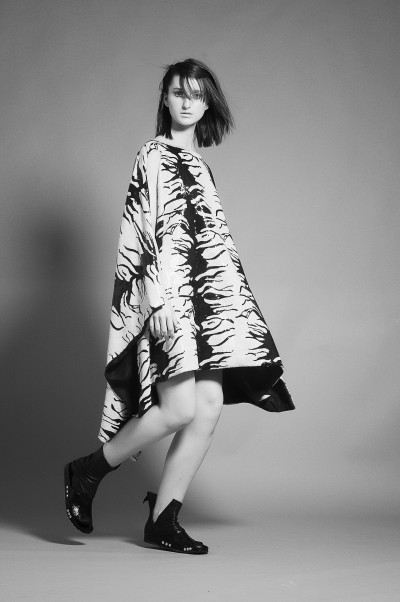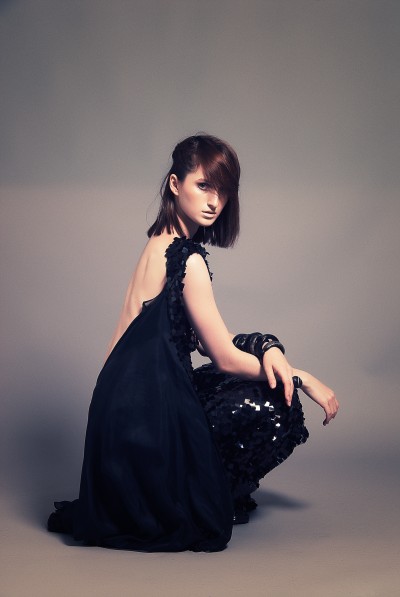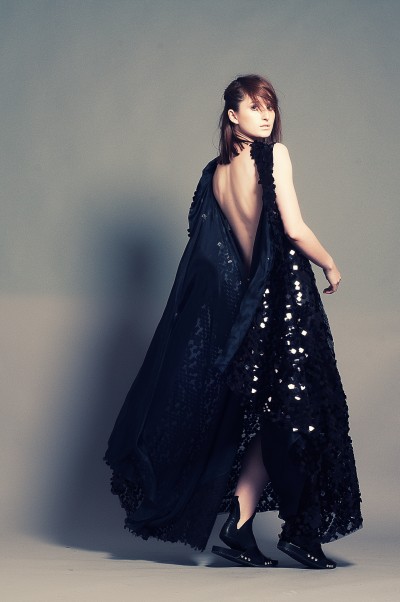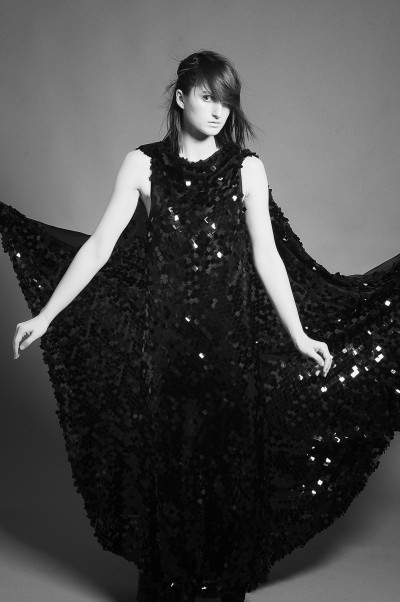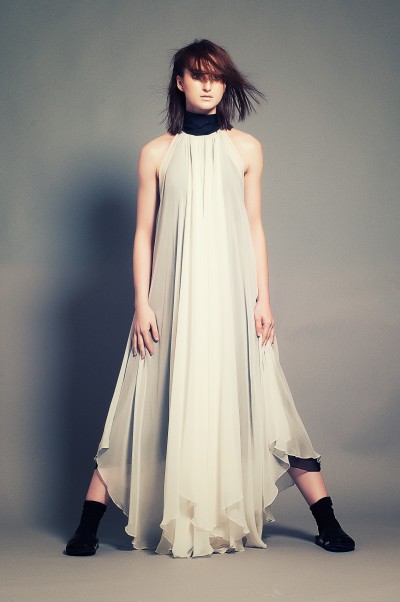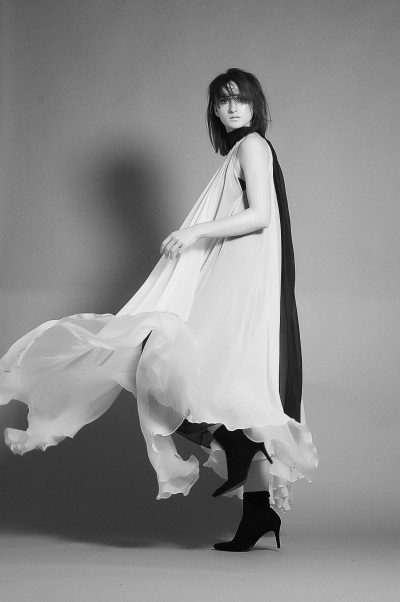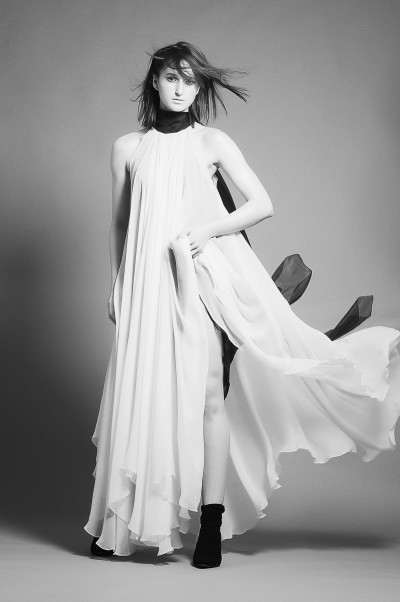 One Comment